The Urban Art Project began in 2016 with a pilot project in Oak Flats. The program identifies areas impacted by graffiti and invites artists to create large-scale artworks in those spaces.  
The installation of a mural aims to enhance and enliven the area, connect and inspire the community and enrich the daily lives of the area's residents and visitors through a visual celebration of place. It is hoped that the artwork will also reduce the incidence of graffiti, tagging and malicious damage to property in the area.
2 Hands by Claire Foxton (2016)
75 Central Avenue, Oak Flats
Claire describes her mural as representing "the sheer power and possibility of what we can do with our own two hands - whether it be helping a neighbour, expressing ourselves, working hard or educating or empowering others."

Two Heads Are Better Than One by Poncho Army (2018)
46 Central Avenue, Oak Flats
Poncho Army describes her concept as: "I like the idea of putting two heads together to help make change, to make a difference or to just have someone there to support you. I often use birds in my artworks to represent people as I find it helps engage a community by making the piece not too literal and open for interpretation. Lorikeets are very vibrant and playful birds and are a common sight in the Illawarra."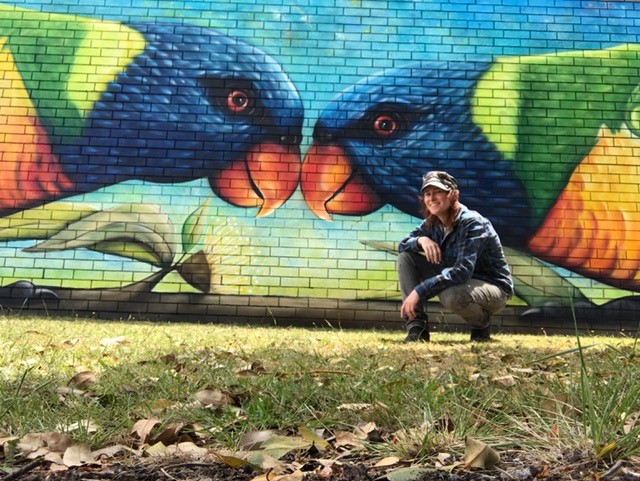 If you would like to be involved in future commissions as part of the Urban Art Project, subscribe to our Arts and Culture E-Newsletter or contact our Arts and Cultural Development Officer on 4221 6111.