Shellharbour City Council is proud to be the host city for the 2021 NSW Branch Annual Conference. ALGWA supports and promotes women in local government through advocacy, advice and action. The Annual Conference is an opportunity to come together and engage in learning and networking that will assist in personal and professional development.
 
We have put together an inspiring program featuring well known and respected speakers who will share their insights to encourage women in local government to empower themselves and each other.
 
Early Bird Rates Available Now. For more information please contact Joanne Frasca via email or on 02 4221 6122.
Speakers
JEAN KITTSON
Jean Kittson is one of Australia's most popular speakers, celebrated for stellar performances in film, television and theatre.
She takes a keen interest in local government, as a professional rate-payer, and firmly believes that local government can provide the answer to many of today's most urgent social needs, including literacy, pet care, outdoor cafes where you can get a decent coffee, tree maintenance, climate change and nuclear disamament.
Jean believes that local government is the cornerstone of our democracy, and she knows where her local councillor lives.
---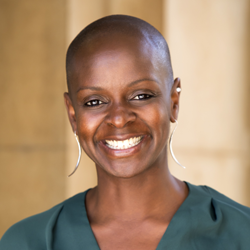 KEMI NEKVAPIL
Kemi Nekvapil is an executive and personal coach, speaker and author who has worked in the wellness industry for more than 20 years. 
Having studied leadership and purpose at The Gross National Happiness Centre in Bhutan, trained as a yoga teacher in India with a 23-year yoga and meditation practice, Kemi understands there is a process for meaningful, connection to ourselves, our work, our families and communities.
As a corporate speaker and facilitator Kemi is passionate about working with organisations that are willing to invest in their female leaders. Earlier this year Kemi trained with Dr Brene Brown as a certified Dare To Lead facilitator and is passionate about supporting daring leaders and courageous cultures.
---
DR NERYL EAST
Dr Neryl East is a communication and credibility expert who shows current and future leaders how to be heard, stand out and command influence.
Neryl has been a professional communicator for more than three decades, including a career in television and radio. Her long track record in local government includes senior communication roles at Wollongong and Shellharbour City Councils and training and consultancy work with councils around Australia.
Neryl is a Certified Speaking Professional and has a PhD in Journalism. She is the author of five books including an Amazon best-selling author on media and reputation.
---
NICHOLE SULLIVAN
Nichole Sullivan is a psychologist with expertise in Human Performance, Culture, Wellbeing and Operational Excellence.
She applies psychology and neuroscience to performance, influencing how individuals, teams, and organisations think, feel and work.
​Nichole has extensive experience in workshop facilitation, change management, coaching and large scale wellbeing, safety and leadership programs, with the aim of helping people achieve their pinnacle.
---
MICHELLE HEYMAN
Michelle Heyman is a football player and commentator, who currently plays for Adelaide United in the W-League in Australia. She has represented Australia as a Matilda since 2010, playing at the 2014 AFC Women's Asian Cup, the 2015 FIFA Women's World Cup and the 2016 Summer Olympics, before retiring in May last year
Michelle is currently building training program for young girls who dream of competing at a high level, and she hopes to create a safe environment where girls can have fun while developing build leadership and football skills.
---
Draft Program
Please note the program below is subject to change. The final program will be confirmed in early 2021. You can register online now.
Thursday  18 March 2021
4.00-6.00pm
Registration
6.00-8.00pm
Networking Cocktail Function
Day 1 - Friday 19 March, 2021
7.00-8.00am
Yoga
9.00-9.20am
Welcome, Marianne Saliba (Shellharbour Mayor / ALGWA National President)
9.20-9.30am
Welcome, Carey McIntyre (Chief Executive Officer, Shellharbour City Council)
9.30 -10.40am
Keynote: Kemi Nekvapil, 'The Gift of Asking'
10.40-11.10am
Nell McGill, 'Defamation Law'
11.10-11.30am
Morning tea
11.30am-12.15pm
Jean Kittson
12.15-1.00pm
Ruth McGowan, 'How to boost your political savvy as an influential networker'
1.00-2.00pm
Lunch
2.00-3.00pm

Concurrent workshops

Nichole Sullivan, 'The psychology of critical conversations'
Neryl East, 'Communicating boldly in a noisy world'

3.00-3.15pm
Coffee break
3.15-4.15pm
Discussion panel
4.15-4.30pm

Sandie Morthen, 'USU helping women grow'

4.30pm
Close
Day 2 - Saturday 20 March, 2021
7.00-8.00am
Beach walk
9.00-9.05am
Welcome
9.05-10.00am
Michelle Heyman, 'Playing in a male-dominated field'
10.00-11.30am
Voting
10.00-11.00am
TBA
11.00-11.30am
Morning tea
11.30am-12.00pm
Macinley Brown
12.00-12.30pm
Conference bids and voting
12.30-1.30pm
ALGWA Hotspots & Wrap Up
1.30-2.00pm
Lunch
2.00-3.00pm
AGLWA NSW General Meeting
3.00pm
Close / Executive Meeting
7.00-11.00pm
Gala Dinner