Date
Release
Media Opportunity: Shellharbour launches 160th birthday program of events

When: Opening ceremony - 10am, Wednesday 5 June
Where: Cass & Co, 8 Addison Street, Shellharbour (directions - https://bit.ly/2XeBxcx) 
What: Gamara Aboriginal Dance Troupe, music by Kay Proudlove, street artist Jyi-ro will be painting live on the day and much more.
Interview opportunities: Shellharbour Mayor Marianne Saliba, performer Kay Proudlove, Shellharbour Village retailer Cassandra Bradley (Cas & Co boutique).
Details
June 2019 marks 160 years since the proclamation of Shellharbour as a Local Government Area. To celebrate this milestone, Council will host a series of events from 14 to 22 June across various locations that celebrate our wonderful city. 
We'll also be launching our fantastic 'Live & Local' music festival, the largest community music festival Shellharbour has ever produced. This free one-day event on Saturday 22 June will bring together local musicians to create a vibrant community atmosphere across the village's venues, restaurants, cafes and bars. This will be the first of many new initiatives launched in the region.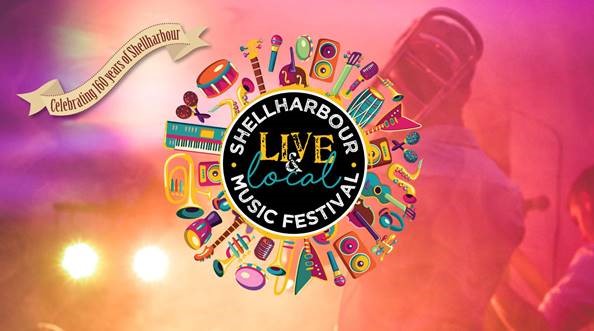 The festival will feature:
•    Over 30 musicians spread across 15 venues - folk, rock, roots, classical, DJs and hip. Festival performers include: Kay Proudlove, Nick Rheinberger, Declan Kelly, Dave Overton, Dear Violent and many more.
•    The 160th celebrations will also include walking tours, museum exhibition, community public art exhibition, workshops and much more between 14 and 22 June.

More info on Council's social media and website - https://www.facebook.com/events/1192153354276646/
Media enquiries: Kelli Wells 0448 361 008.
Rate