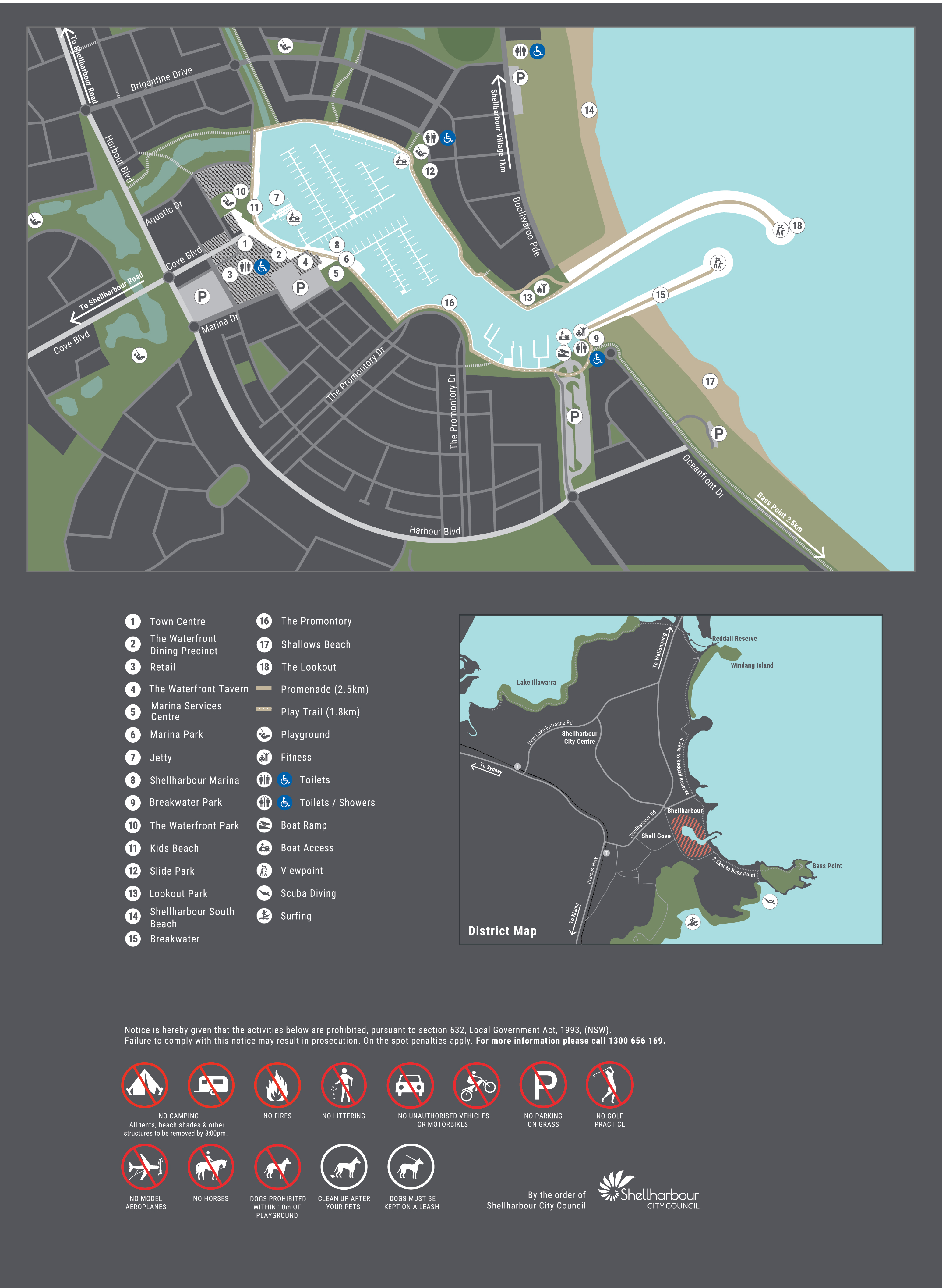 Parking  
If you are planning on driving to Shell Cove Harbour there are various public carparks available across the precinct.  
Public parking is available at: 
The Tavern Car Park (accessible via Marina Drive)  
The Boat Ramp Car Park on Maritime Drive  
Beachside carparks on Oceanfront Drive and Bass Point  
Town Centre above and below ground carparks (accessible via Cove boulevard, Marina Drive, Civic Avenue and Waterfront Promenade) 
Street parking is also available along Aquatic Drive, Civic Avenue and the Waterfront Promenade. 
An additional 40 space carpark is currently being planned for Marina Drive 
 
Additionally, Waterfront Tavern has a courtesy bus. Please contact the Waterfront Tavern for more information.  
 
Amenities (toilets etc.) 
Public toilets are located at: 
The Town Centre 
The Breakwater Park  (Open from 6am – 10pm 7 days a week.)
Additional public facilities are currently under construction within the Marina Services Building east of the Waterfront Tavern, these are expected to be available in late 2022.