Taking your dog to the harbour
Shell Cove Harbour has been designed for everyone to enjoy, including your furry friends. However, there are a few things to keep in mind to ensure your walk is safe for you, your pet and the community.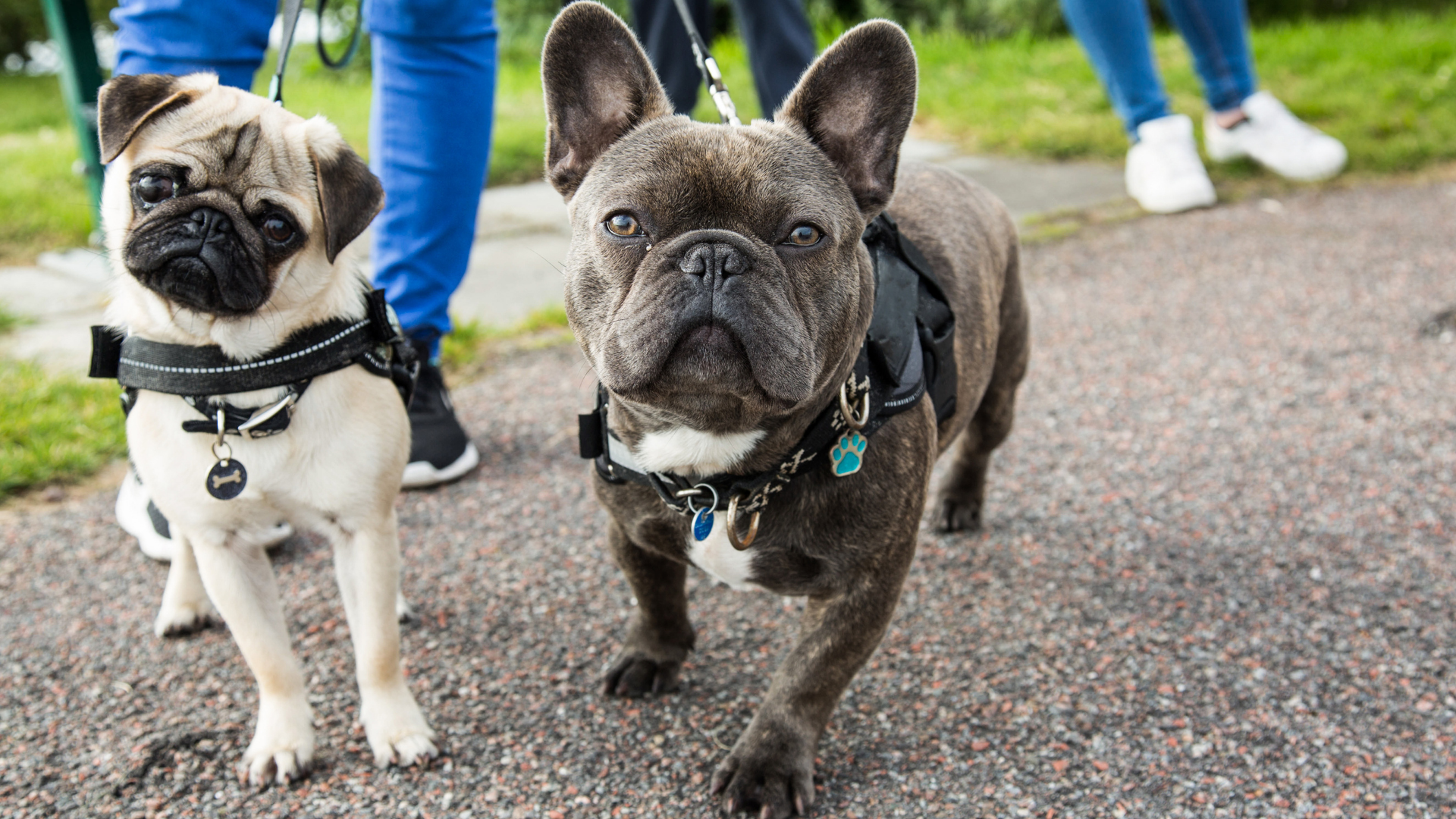 Keep your pet on a lead 
Please keep your dog on a leash to ensure the safety of other users of the harbour, including local wildlife and their habitats. 
Scoop the poop 
Please pick up after your pet.
Dog waste bags are available at every bin enclosure and with many visitors to Shell Cove Harbour, it's important to keep the walkways and wider area clean for all to enjoy. 
No-go areas 
While dogs are welcomed at the harbour, they are not permitted to swim in the harbour or play at the kids beach so we do ask that you leave your dog on the land while you play on the sand. 
Dog friendly spaces
If you want to let your dog really stretch their legs, there are a number of places around Shellharbour City where they can run free. 
Area of Croom Regional Sporting Complex, Croome Road, Albion Park Rail, west of AFL/Cricket ground  
Dog Agility Park located on Whittaker St, Flinders  
Dog Agility Park located on Kingston Street, Oak Flats  
Open space to the southern end of Jock Brown sports field, Messenger Road, Barrack Heights  
Bass Point Tourist Road between The Shallows coastal reserve and the gravel loader  
Alex Hoffman Park, access via Cuthbert Drive and Matthews Drive, Mount Warrigal .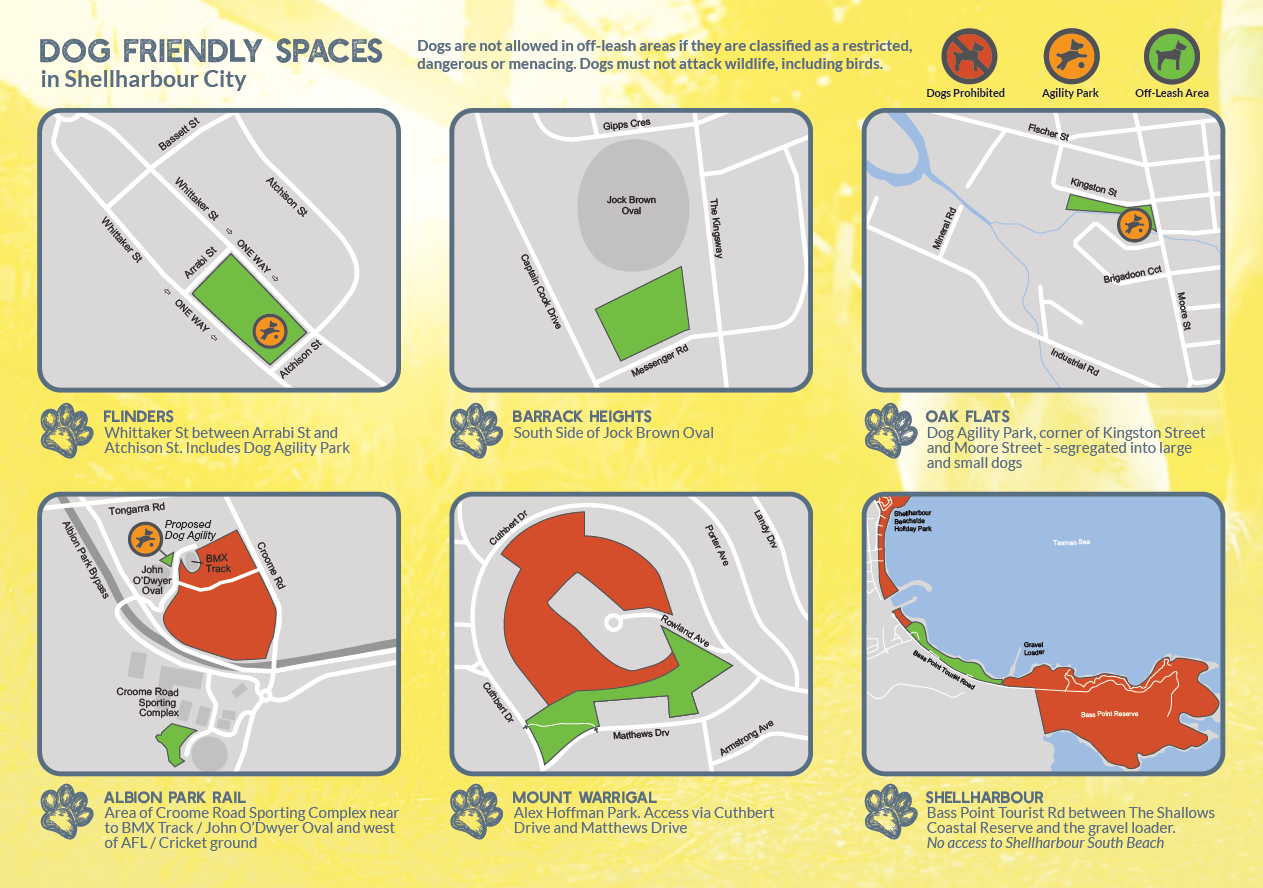 Other wildlife you can spot in and around the Harbour
Greynurse Shark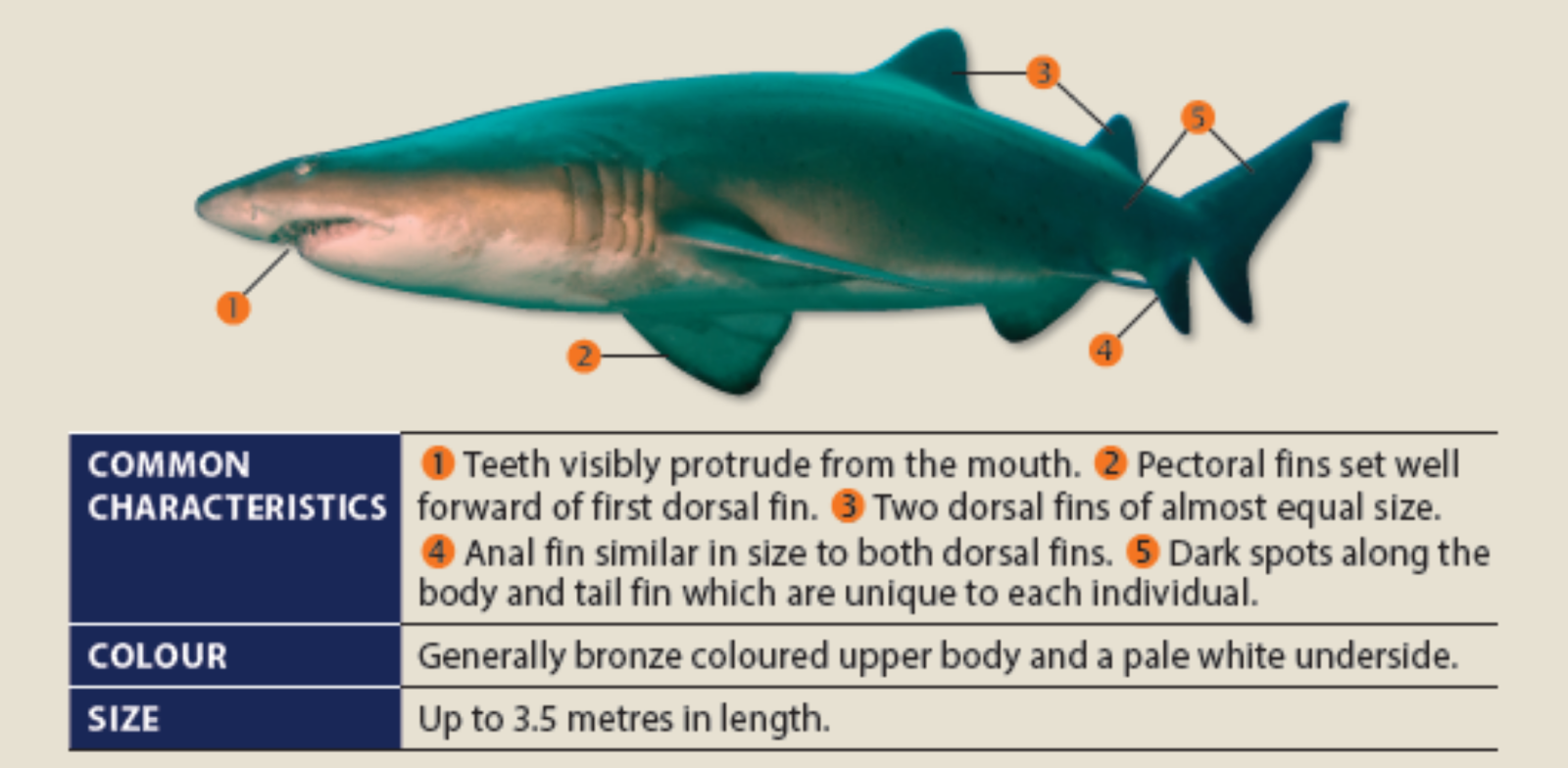 The Grey Nurse Shark has a large, stout body tapered at each end, a pointed snout and small eyes. The upper surface of Greynurse Sharks is bronze coloured, and the underside is pale white. Greynurse Sharks are born at around 1 metre and can grow to a maximum length of 3.2m. 
The Australian east coast population of Greynurse Sharks are predominantly found in inshore coastal waters and migrate between a number of key sites along the coast of NSW and southern Queensland from Montague Island in the south to Fraser Island in the north. Greynurse Sharks are known to travel hundreds of kilometres in short periods of time, returning to the same sites in consecutive years. 
As Greynurse Sharks are protected in NSW and Commonwealth waters, there are severe penalties for harming or fishing for them. Specific fishing rules apply at Greynurse Shark aggregation sites and fishers should make themselves aware of the local rules before fishing at these locations. If you catch a Greynurse Shark or are unsure, release the shark unharmed.
For more information on this critically endangered species please visit the NSW Department of Primary Industries website.
Green Sea Turtle
Green Sea Turtles are considered a vulnerable species in NSW and are known to visit Shell Cove Harbour from the outer ocean.
Green Sea Turtles have a heart-shaped shell which is olive-green, brown and black, while the scales on the side of their face and limbs have a distinctive pale colouring. They are a large turtle species that can grow up to 1m in length.  
Usually found in tropical waters around Australia these turtles are also known to frequent the coastal waters of NSW.