On-site fitness equipment
The fitness station at Breakwater Park is open all day, every day and is free for casual use, allowing the community to access fitness and exercise equipment in the open air in one of the most scenic locations on the Illawarra coastline.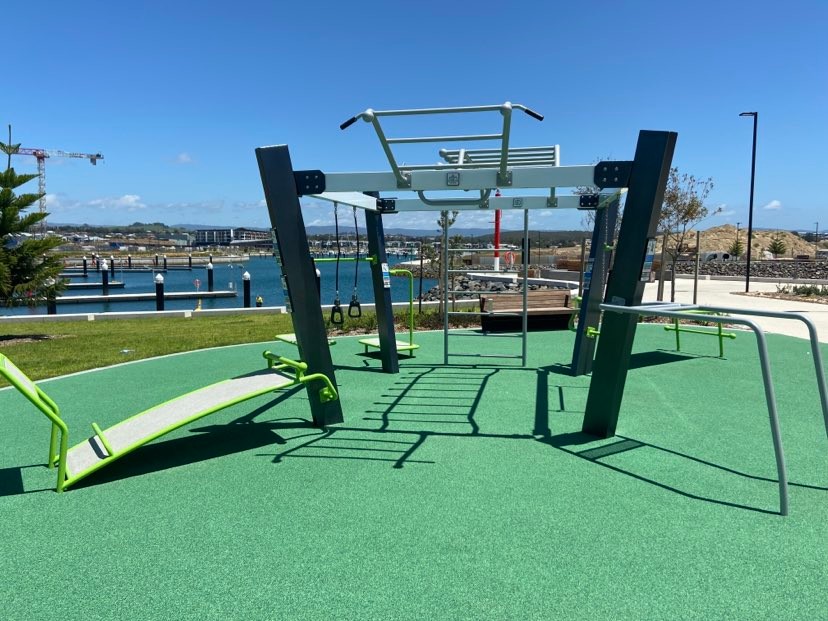 Includes: 
Sit-up Station 
Swedish Bars 
Jump Box 
Roman Rings (mid) 
Monkey Bars 
Pull-up Bar 
Chin-up Bar 
Back Extension 
Dip Bars  
Unsure how to use the equipment? 
View the exercise instruction videos here or use the QR codes displayed on the equipment. 
Please remember to share the equipment and respect social distancing so that all users can exercise safely.  
Harbour Walk
There are approximately 2.6km of paths, promenades and boardwalks at Shell Cove Harbour which are open for everyone to enjoy.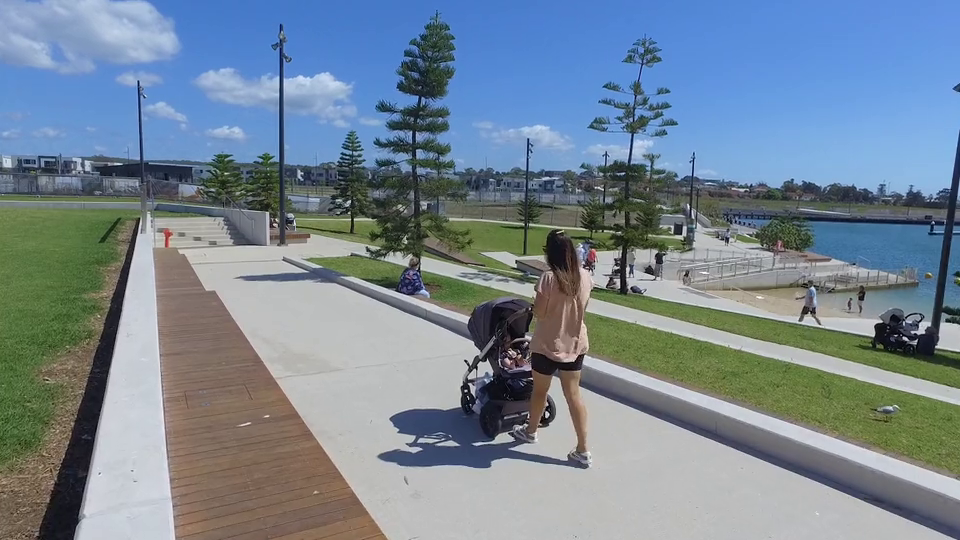 Distance from kids' beach to northern breakwater = 1.4km 
Distance from kids' beach to southern breakwater = 1.2km 
Distance from northern breakwater right round to the southern breakwater = 2.6km 
Remember to slip, slop, slap and wrap for sun protection and bring a jacket if cold weather is expected, particularly during evening walks. There are drink refill stations and amenities at various locations along the path, with more public toilets planned particularly on the northern side of the harbour where public toilets are yet to be constructed. 
Please remember to share the path and clean up after yourself and your pet. 
Download the Tread Shellharbour App  
The Shellharbour outdoor exercise equipment trail can be found on the Tread Shellharbour App, along with heritage and art trails around the area. 
 
Download from the Apple Store.
Download from the Google Play Store.